Kickscooters are modern and practical travel solution.
We offer proven folding mechanism. Leave our car at suburb and enjoy your last mile
with smile on your face.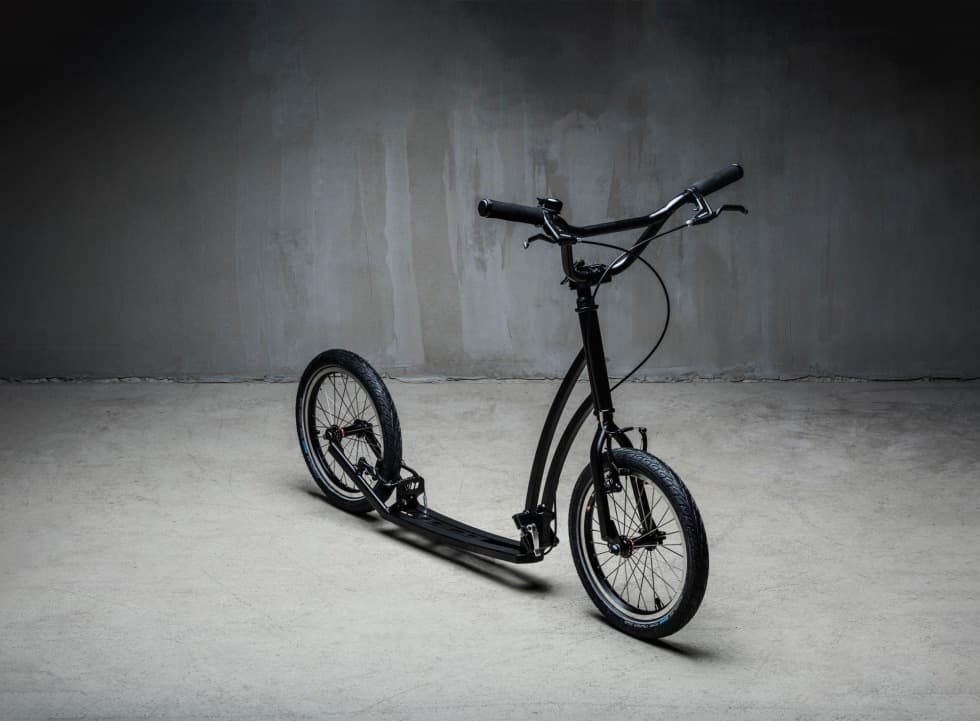 Mastr
Original Mastr spec was 16/12. We replace it 2013 modern 16/16 symetrical conception. Long wheel base is advantage for taller kickers. It provide better comfort during long kicks too. Our proven folding mechanism provides great versatility.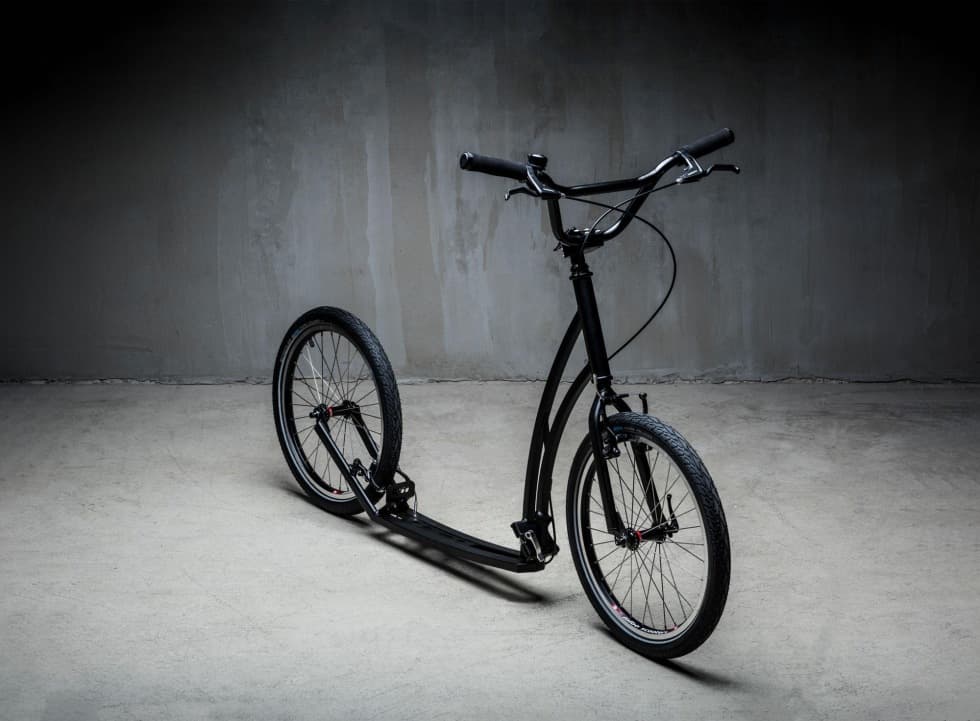 Royal
And older and bigger sister of Mastr model. Great versatility of mid-size scooter thanks to folding mechanism. Big kickscooters are not for everyone, not everyone is comfortable on small kickscooter.
Split
Up to 2017 big kickscooter, versatility and foldable was impossible to use in one sentence. Split take the best from our model range. Light 1.5 mm steel construction. Proven foldable mechanism. Yet still compact.
Nejezdíte jen po asfaltu?
Nevadí, něco pro vás určitě najdeme!