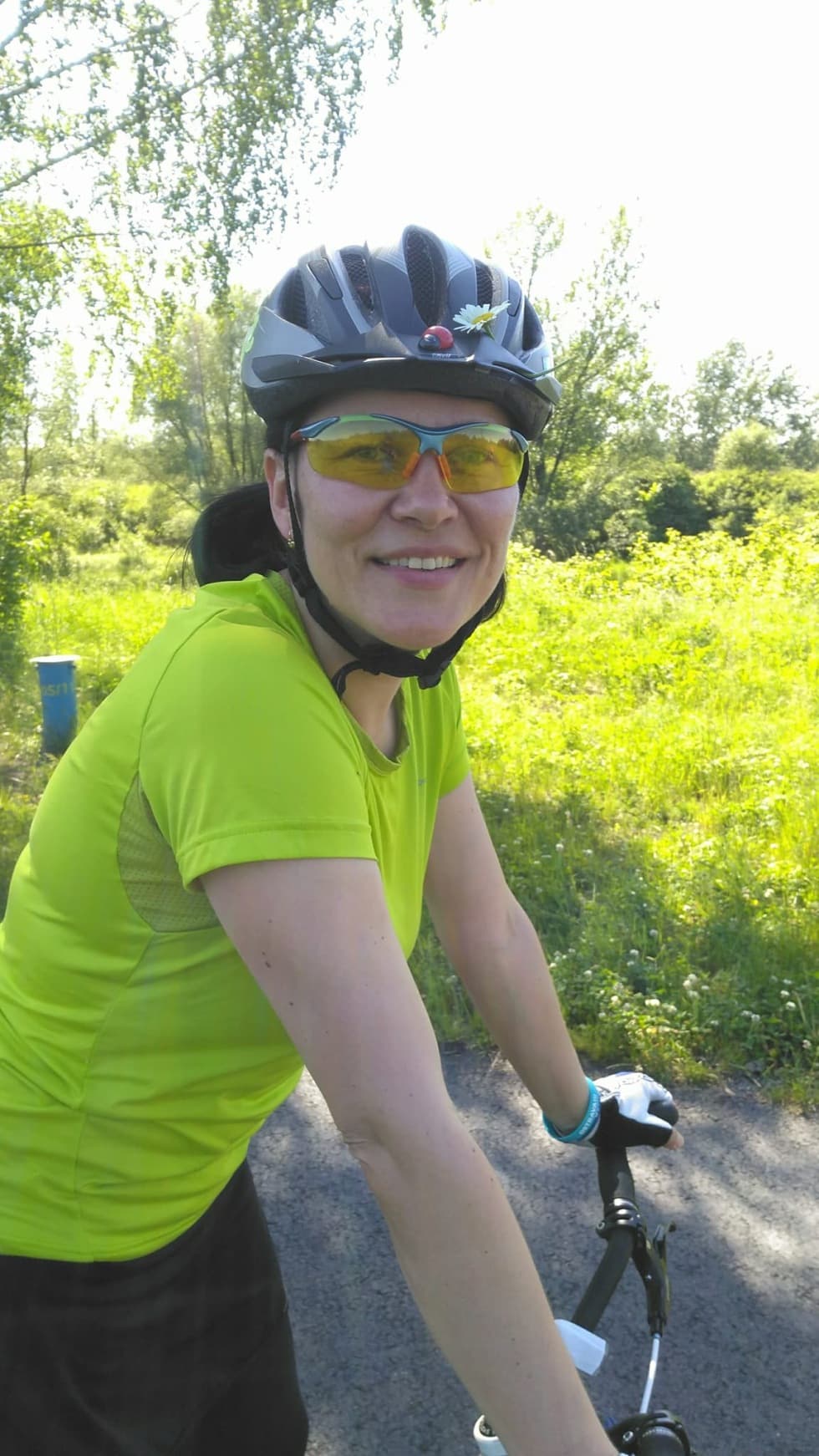 Můj příběh začal před 15 lety. Dcera měla 3 roky a musela do školky a já do práce. Děti, když spěcháte, lezou jako šneci, a tak mě napadla k přesunu koloběžka. Bylo mi jedno, že jsem jediný dospělý macho, co jezdí. Hlavně, že to fungovalo. Jednoho dne jsem píchla a potřebovala novou duši. Návštěva cykloprodejny ve mně zanechala zážitek. Stála tam, a byla zvláštní. Větší a úplně jiná než ta moje. V hlavě to seplo: "Ta bude moje, ta musí být moje". Příchod domů znamenal rozhovor s dětmi, že pokud bude moje, budu trhat, co to půjde, a také posunek, že už mě vlastně nepotřebují.
Braly to z legrace, myslely si, že to přejde, ale i přesto mi fandily a podporovaly mě.
Pak přišel ten den. Došel velký balík a v něm moje Hilduška. A tak už běží čtvrtý rok se super lidičkami a začaly ty nádherné akce, výlety a kilometry jen přibývaly. Ochutnávka "Mibo koštu" mi ukázala, že každá žena má svou skrytou mužskou stránku a taky potřebuje vyměnit svůj "stroj". Nastal čas pro osedlání expresky. Po dnech nabytých krásnými zážitky, potřebuji taky nějaké ty silné, a proto jsem se rozhodla zkusit Mibo Revoolution.